Testimonials - External Degree Program
Dr. Roshan Rajadurai
Roshan Rajadurai joined the Plantation Sector in 1983 and counts over 39 years of planting experience.  He was an Estates Group Manager of Hayleys, Kelani Valley Plantations in Nuwara Eliya.  In 2002 he joined Kahawatta Plantations of Dilmah and was Director CEO from 2008 to 2012.  He re-joined Hayleys in 2013 as Hayleys Group Management Committee Member for Plantations Sector and is responsible for Kelani Valley, Talawakelle and Horana Plantations.
He had been the Chairman of the Planters' Association of Ceylon, Board Member of the Sri Lanka Tea Board, Tea Research Institute, Rubber Research Board, Tea Small Holdings Development Authority and the Tea Council of Sri Lanka.   He is the Co-Chairman of the Sri Lanka Tea Road Map Strategy 2030.  He serves in the Standing Committee on Agriculture of University Grants Commission.
He holds a B.Sc Honours in Plantation Management, an MBA and an M.Sc. In Agriculture and Plantation Crops from the Post Graduate Institute of Agriculture, University of Peradeniya.  He has a Ph.D in Management and a D.Sc in Agriculture.
Mr. B. Bulumulla
Mr. Bhathiya Bulumulla, the Chief Executive Officer of Elpitiya Plantations PLC was appointed to the Board of   Aitken Spence Plantation Managements PLC in July, 2016 and to the Board of Elpitiya Plantations Plc in July, 2017.  He possesses over 35 years of experience in the Plantation Sector, out of which for the past 22 years he is serving at Elpitiya Plantations PLC.
Mr. Bulumulla holds a Diploma in Plantation Management from the National Institute of Plantation Management (NIPM) and holds a B.Sc. (Hons.) Degree in Plantation Management, awarded by the Wayamba University of Sri Lanka.   He also hold a M.Sc. degree in Environment Science from the Open University of Colombo.
Mr. Bulumulla is a fellow member of the National Institute of Plantation Management (NIPM) and member of the Board of Study of the Wayamba University's   External Degree Programme on Plantation management.
He is also member of the Plantation Human Development Trust and honorary member of the Board Directors of the  Rubber Research and Development Board and currently hold the position of the Chairman of the Planters Association of Ceylon.  
Mr. Lal Perera
The Director General of PHDT- Lal Perera is a student from the 1st batch of graduate of the Wayamba university. Presently he is serving the plantation industry as the Director General of the plantation Human Development Trust which is under the state ministry of Estate Housing and community infrastructure. He is a product of St Thomas College, Bandarawela. He obtained his first degree from the University of Wayamba from the faculty of Plantation Management the faculty and holds a Master's degree in Public Administration and a Post Graduate Diploma from the University of Colombo. 
He is a fellow member of the National Institute of Plantation Management. He is a professional member of institute of environment and institute of agriculture. He sits at the national steering committee of Early Child care and development attached to state ministry of Women and Child Development Preschool and Primary Education, School Infrastructure and Educational Services. Plantation water and sanitation development project of the Ministry of water supply and member of the committee nation policy formation on day care.  Currently he is the President of the external degree holders Alumni Association of the University of Wayamba. He is a member of the faculty board of the Wayamba University.  He conducts lectures at the university and at the NIPM. 
Mr. P.B.N. Saman Kumara
A 25+ year veteran of the plantation industry with extensive leadership experience managing the operations & employees at some of the largest tea & rubber plantations in Sri Lanka, my progressive career over the past two and a half decades from a Trainee Assistant Superintendent to the General Manager of Lankem's Agarapatana Plantation estate has equipped me with the required leadership, communication, and people management skills that are inherent for a Top position within your firm.
My innate ability to coalesce various talent &work collaboratively in implementing new ideas& shared strategies have earned me a reputation of an insightful& results-oriented personality within the plantation sector while my widespread contributions towards my employers, our community, & the country's economy, have earned me the national honor title of 'Deshabandhu'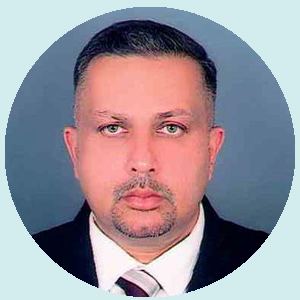 Mr. Palitha Udeni Wanigathunga
Mr. Udeni Wanigathunga commenced his career in planting with Sri Lanka State Plantations Corporation (SLSPC) in 1986. With the privatisation of estates, he worked as a estate manager, senior manager and promoted as a Deputy General Manager of Hatton Plantations PLC. He counts 35 years of planting experience in high grown, mid grown and low grown with Tea Rubber and Oil palm knowledge and experience.
He is a Diploma and Higher National Diploma holder of the NIPM. Further, he holds a BSc. degree in Plantation Management awarded by the Wayamba University of Sri Lanka. He served in the executive Committee of Hatton Plantations PLC.
Considering his contribution to the soil conservation efforts in tea plantations, he represented the country at the International Vetiver conference held in Thailand in year 2000 and offered membership in the Global Vetiver Network (GVNW). He is a member of the external degree holders Alumni Association of the Wayamba University.
Mr. Yajith De Silva
Veteran in the plantation industry counting over 41 years of experience in major crops Rubber, Tea, Oil Palm, Cinnamon. Presently functioning as the Chief Operating Officer of the Palm Oil Industry Association of Sri Lanka. Starting off as an estate manager under Sri Lanka state plantation corporation his career evolved to contribute to prominent plantation organizations in the capacity of Regional General Manager Kahawatta plantations, General Manager Watawala Plantations, General Manager Maskeliya Tea Gardens, Regional Director Plantation Human Development Trust. He also served as the General Manager Ceylon Biscuits Limited Myanmar.
Mr. Yajith is a member of the 1st external degree program conducted by Wayamaba University of Sri Lanka to obtain a BSC honors degree in Plantation Management. He also holds an MBA from the Open University of Sri Lanka, Diploma in Human Rights and Peace Studies from the University of Colombo, Higher National Diploma in Plantation Management, National Diploma in Plantation Management and Followed the General Management course at National University of Singapore.
He is a fellow Member of the National Institute of Plantation Management and The Ceylon planter's society. He served as the President of the Ceylon planter's society (2009-2012), 1st vice president of the Spices and Allied products and Producers Association, Hon. Secretary of the External Degree Holders Alumni. Presently serving as an Executive committee member of the Alumni Association of open University of Sir Lanka and the National Institution of plantation Management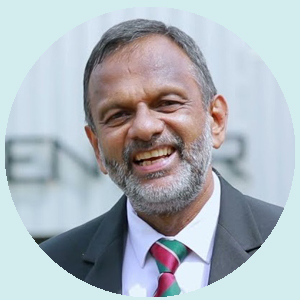 Mr. Chithral Hilarian Munaweera
Chithral Munaweera joined the Agriculture/ livestock sector in 1978 commenced career with Ceylon Tobacco Company and in 1979 joined the National Livestock Development Board. He a gained wide range of experience spanning over four decades being attached to the semi Government and corporate sector specialized in intensive Farming systems on Animal Husbandry related activities and integrated plantation Management.
He held many important positions, was the CEO/General Manager of the NLDB in 2012 – 2015 rising through all managerial ranks and was nominated by the Ministry of Livestock and rural community Development in to many national Committees. The committees on National Livestock Breeding policy and the cattle importation and selection are some of importance. During this period for first time in history of Livestock Industry, the country embarked on the largest importation of Dairy cattle from Australia successfully to the NLDB farms and, establishing the first Environment controlled intensive Dairy Farm in the southern province of Sri Lanka, the largest of this magnitude in south East Asia. On relinquishing duties with the NLDB joined the Amewela Dairy Complex of Lanka Milk foods (CWE) PLC as the residential Chief Executive officer in charge of three intensive Dairy Farms and a state of the art Milk processing factory with a product range of the popular" Ambewela brand.
He is at present the General Manager/ Consultant to the All Island Dairy Association a member of the global Dairy platform affiliated to the Ceylon Chamber of Commerce, apart from same also function as an Independent Director of the Mahaweli Coconut Plantations PLC.
He holds a B.Sc. in Plantation Management, an MBA, a Masters in Agri – Enterprise & Technology Management (Hons) and a PGDM from the Wayamba University of Sri Lanka and possesses a Diploma in Agriculture from Aquinas School of Agriculture.
Mr. Sriyan Eriyagama
Having started his career with Janatha Estate Development Board as a Trainee Planter in 1974, he continued to serve to the industry for 46 years, having retired in July 2020 as the Chief Executive Officer – Kegalle & Namunukula Plantations PLC. In 2000, he followed an intensive course in Oil Palm Cultivation and Processing conducted by the Oil Palm Board in Malaysia. During his career progression, he has served as Estate Asst. Superintendent, Superintendent, Group Manager, General Manager, Director Operations & finally CEO. Having a wide experience in all agriculture aspects including rubber, tea, coconut, oil palm and other minor export crops, he addressed the RubberPLANT Summit in Cambodia & Indonesia as Guest Speaker. He holds a Diploma in Plantation Management by the NIPM and a 2nd Class Hons. Degree in Bachelor of Science (Plantation Management) from the Wayamba University of Sri Lanka. He is also a Fellow Member of the Institute of Plantations Management.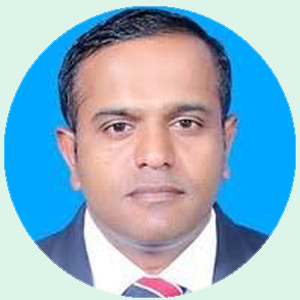 Mr. Mahinda Ranaweera
Mr. Mahinda Ranaweera counts 21 years of planting experience and he is the present General Manager of Chilaw Plantation Limited managed under the state Ministry of Plantations. He joined planting in year 1999 and served in Madulsima, Kotagala and Agarapathana plantations,until he joined Chilaw Plantation as the General Manager in year 2017. Mr. Ranaweera having completed his education at Vidyartha Collage Kandy pursued in planting and entered in to the first batch of external degree graduates in Wayamba University. After completing the B.Sc. (Hons) degree in Plantation Management he also obtained the MBA from Wayamba University. At present he is reading for LLB (Hons) degree. He was one of the former secretaries of alumina association of Wayamba University.
Lt. Col. Udeni Navaratne
With over 39 years of experience in the plantation industry, Udeni is an expert Agriculturist and a veteran in Plantation Management. Udeni most recently served as the Deputy Chief Executive Officer at Horana Plantations PLC. Prior to this he was Cluster General Manager, Regional General Manager and later, the Director at Bogawantalawa Tea Estates PLC. Udeni also held senior plantation management roles at Watawala Plantations, Malwatte Valley Plantations and Sri Lanka State Plantation Corporation. Udeni has extensive experience in Black Tea, Green Tea, Oolong Tea, Rubber Manufacturing and possesses vast knowledge of Sustainable Farming systems. He attended a multitude of training programmes overseas to acquire knowledge in the areas of Human Capital Skill development and Total Quality Management to streamline processes and practices.
Udeni is a General Committee member of the Planters' Association representing the Planters' Association of Ceylon at the wages board for the Cocoa, Cardamom and Pepper growing and manufacturing trade, and a member of the Institute of Environmental Professionals Sri Lanka. He also serves the Sri Lanka Army Volunteer Force as a commissioned officer.
Udeni holds a Master of Business Administration degree, a B.Sc. (Hons) in Plantation Management awarded by the Wayamba University of Sri Lanka and a Diploma in Plantation Management awarded by the National Institute of Plantation Management (NIPM).